Hiking Theater
FRIEDL of the Empty Pockets
09 - 20 September 2015, Vent / Marzellferner Glacier

A splendid hiking theater leading from the mountain village of Vent to mighty Marzellferner glacier (Ötztal | Tirol) – taking place from morning until evening between 09 and 20 September 2015.

This is maybe the truest of all stories revolving around Tirol's Archduke Friedrich and his escape through the Ötztal – produced by the artistic network of lawine torrèn. Special highlight: a small crowd of spectators, equipped with earplugs, follows the artists in historical costumes on their way to the glacier. Neither nature nor other hikers are disturbed by this kind of theater performance as all dialogues are transmitted directly to the "hiking audience" via microports.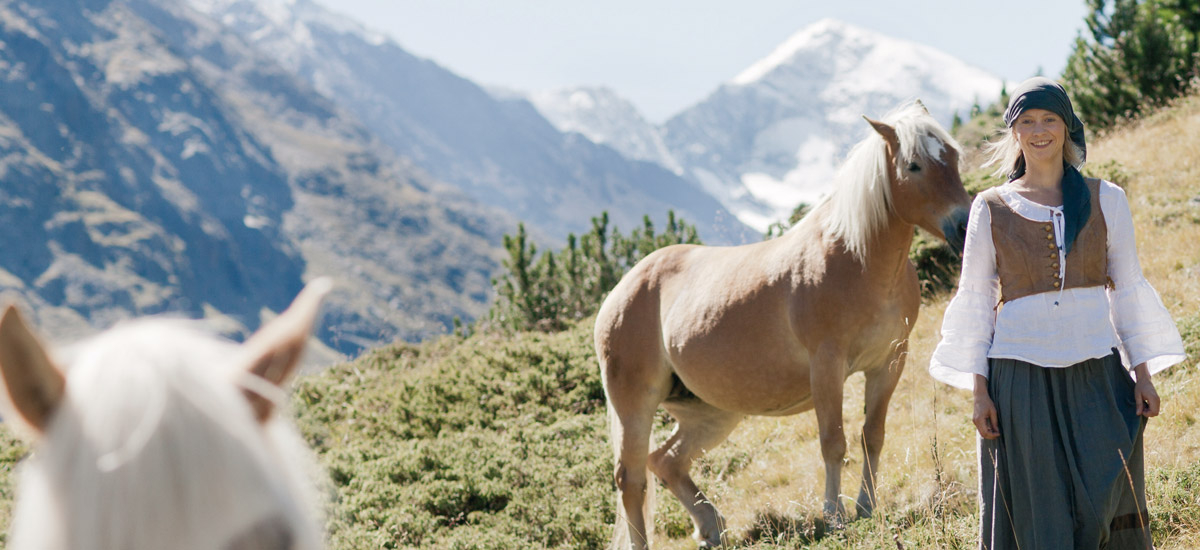 Amidst the huge mountain landscape of the uppermost Ötztal Valley (less than 100 people live on more than 100 square kilometers) many Alpine regions are cultivated more or less like some 600 year ago. Almost no traces of the 21st century can be found. This "road movie" of a very special kind tells the unique story about Friedl's escape across the main Alpine ridge around the year 1416 - the setting is highly authentic and made to measure for a real time hiking theater performance. More details are available here.
Events in the Ötztal